Farewell to beloved sci-fi/fantasy writer Ursula K. Le Guin, who passed away January 22, 2018 at the age of 88.  The daughter of two anthropologists, her stories deal with society and gender and attempt to deconstruct the culture we take for granted.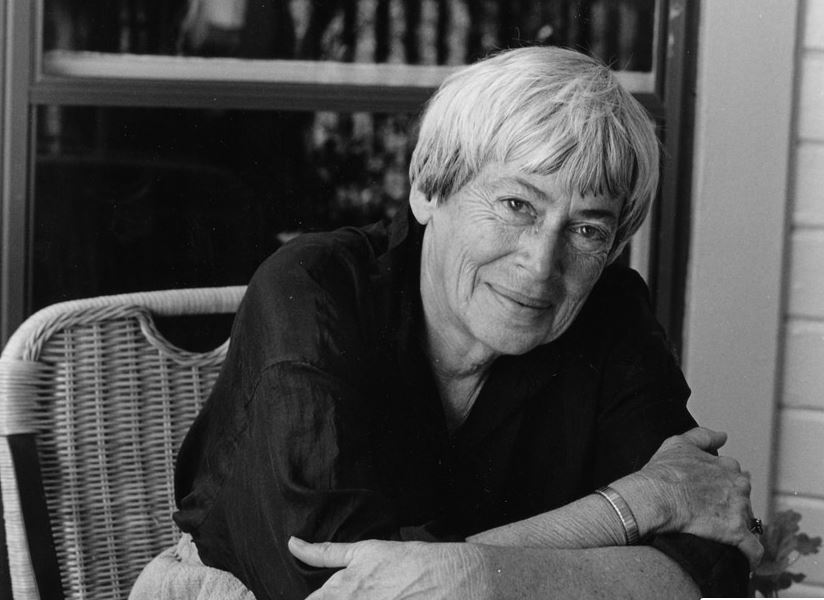 Her series include the Hain Cycle (read The Telling, located in the Teen Sci-Fi section at Palmyra), Catwings (chapter book section at Main), and Earthsea (Teen Fantasy at Main).
If you would like to try some le Guin right now, you can read this classic four-page story, The Ones Who Walk Away From Omelas, for free online.
(Author photo by Marian Wood Kolisch at Oregon State University)